2016 in review
Happy new year!
2016 was a busy year for us, with lots of exciting projects. Here are a few highlights from the year:
Lonely bouquets
We made up some bouquets and left them in secret locations around the local area, to be found and rescued by members of the public. We got a lovely reaction, and lots of people told us that finding one of our bouquets had made their day. Knowing that we've brightened up someone's day is a lovely feeling, so we're going to keep doing this in 2017. Look out for a lonely bouquet in a quiet spot near you!
Weddings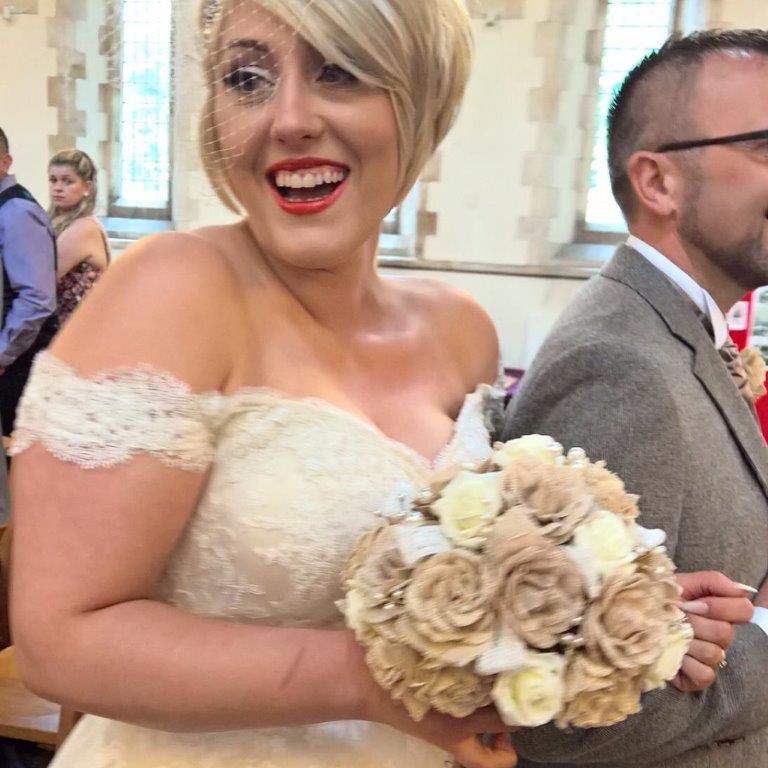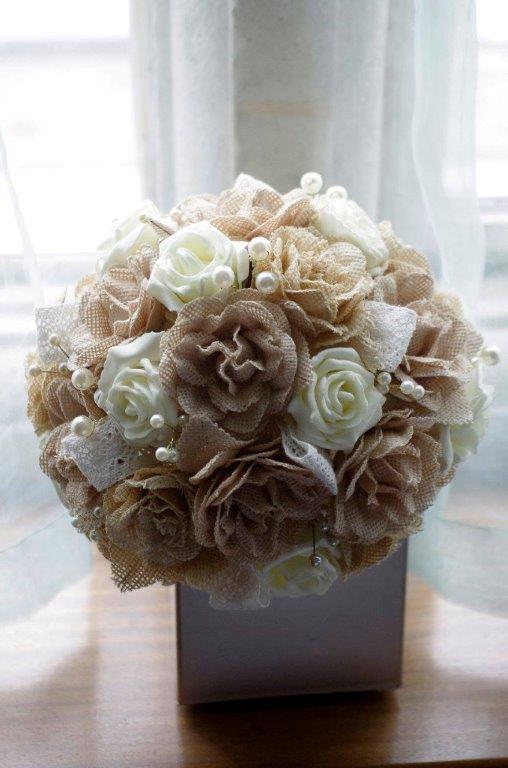 We were lucky enough to help lots of couples celebrate their wedding days in 2016. One of the most unconventional ones we did used hessian roses in the bouquet. It's fun to do something a bit unusual like this, as it's a creative challenge to keep us on our toes.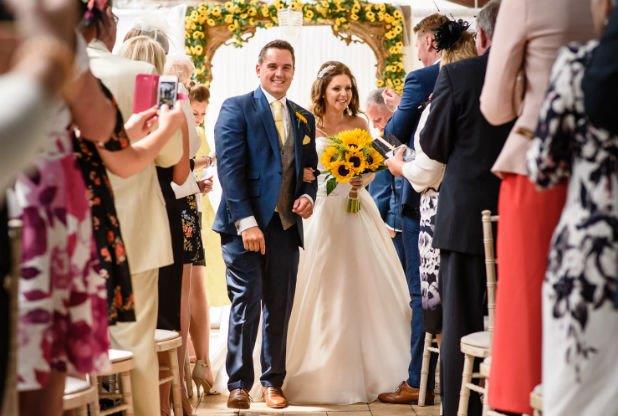 We even did a celebrity wedding this year, when actor Craig Gallivan (star of Footballers' Wives and Stella) married actress and producer Gemma James in Laugharne. The couple went for a bright and cheerful sunflower theme, and it came together really well. We did keep an eye out for celebrities when we delivered the flowers, but sadly we were there a bit too early to spot any famous guests.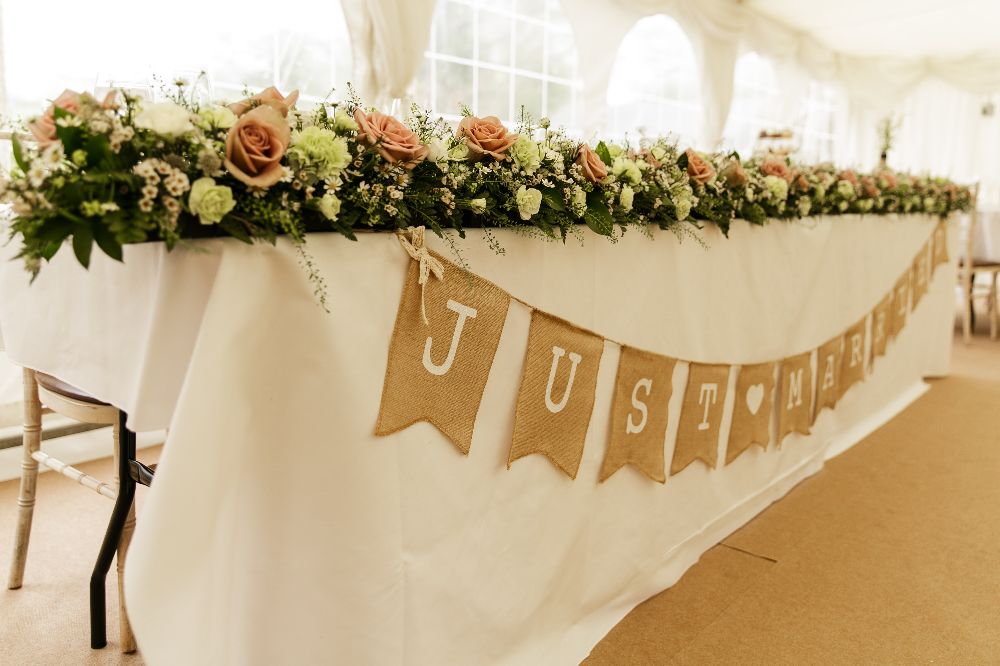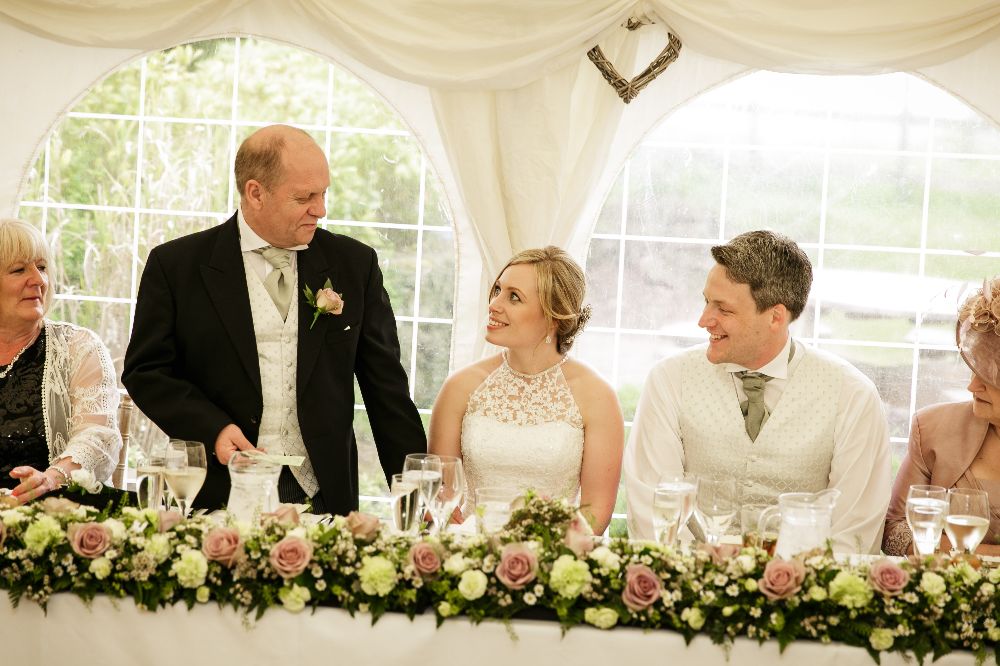 One of the most memorable weddings of the year was when we did the flowers for my daughter's wedding in May. As a florist, you might say it was the wedding I've been waiting to do! She wanted a natural, country garden feel, with lots of roses and greenery - very romantic. Walking her down the aisle was a very proud moment, and was a definite highlight of 2016.
Business revamp
We decided to update our business this year, and rebranded with a fresh and modern new logo. We've gone for a contemporary look, with a clean design and vivid colours. We hope you like it!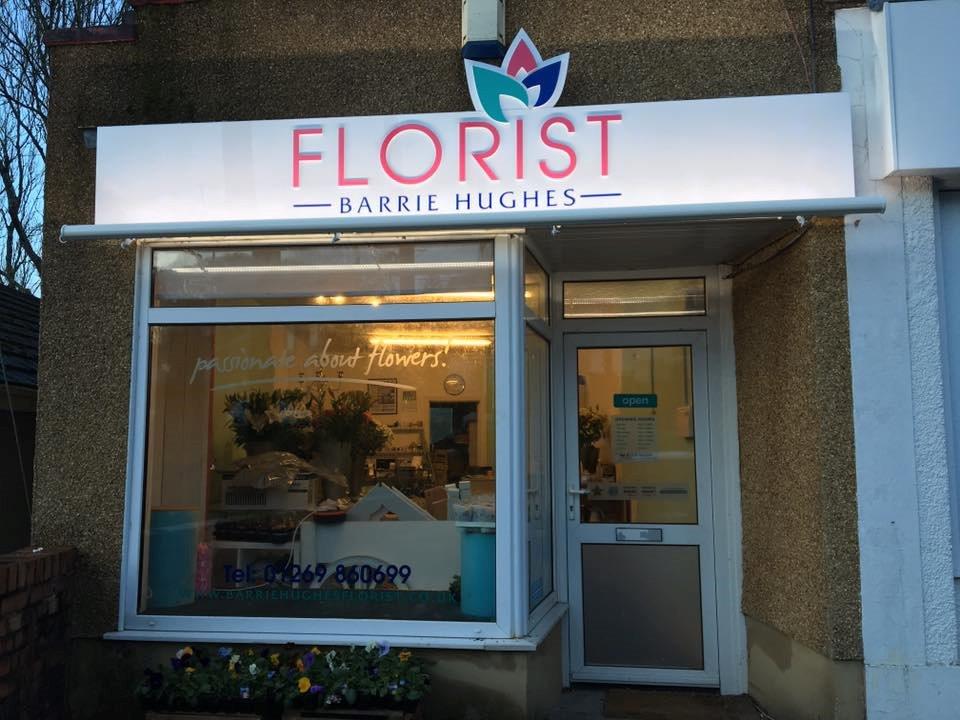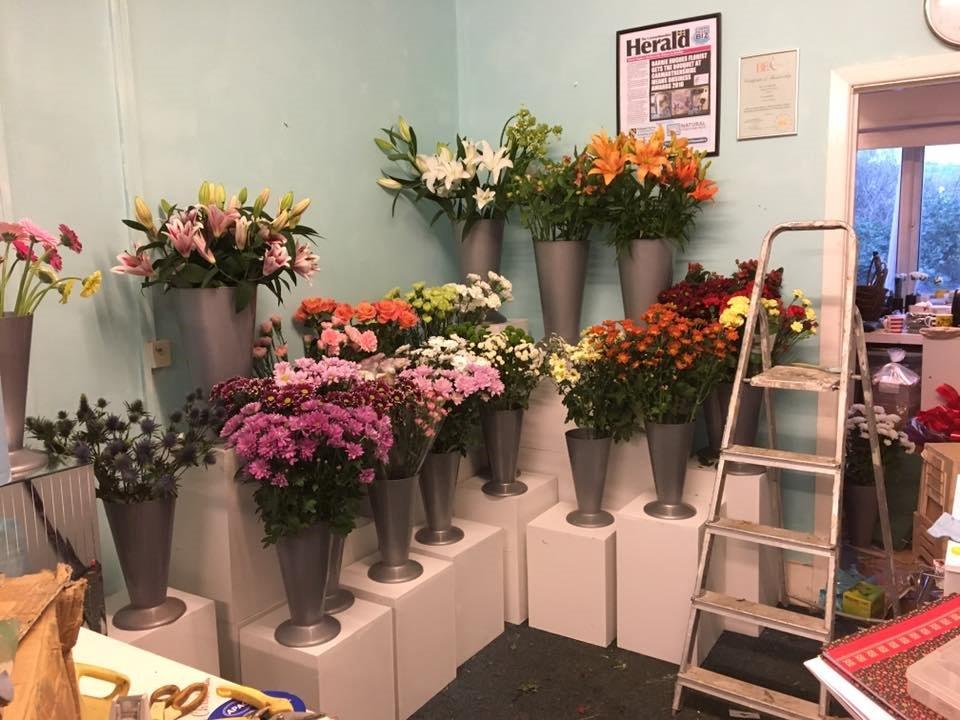 We ended the year with a major refurbishment to our shop in Pontyberem. We completely transformed it, from repainting the walls, to moving the counter and displays around, installing a new illuminated sign, and laying a new floor. It was a big job but it was worth it - we're really happy with our new look. Pop in to check it out, and let us know what you think!
We're off to a good start in 2017, and have got lots of good things in store for you. We'll be doing wedding flowers for lots of happy couples, growing our own seasonal plants to sell in the shop, running classes in flower arranging, and going to lots of wedding fairs. Hope to see you there!